Experience focused work environment in one of our two no-talking quiet coworking rooms. Designed for maximum concentration, this space offers a tranquil atmosphere where you can immerse yourself in your tasks without distractions.
Looking for a place to stay? Check out our coliving rooms (with coworking included).
With comfortable seating, ample natural light, and a peaceful ambiance, it's the perfect setting to boost your productivity and accomplish your goals.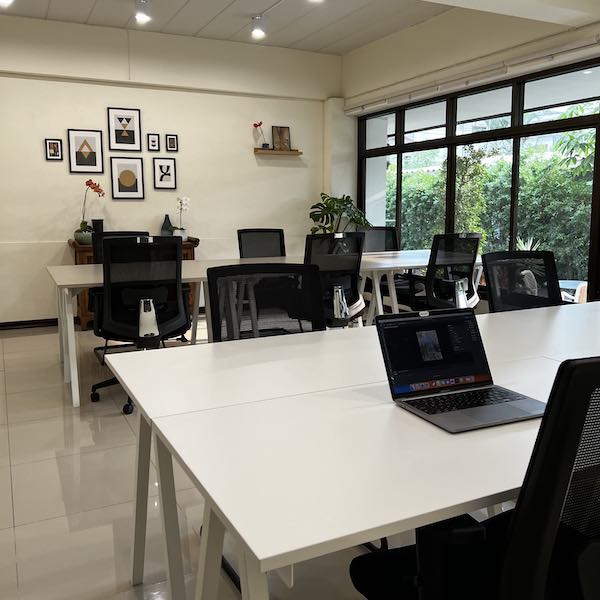 And hey, if you need a breather, we've got some lush green plants just outside the window to zen you out.
Want to learn more about our coworking space?